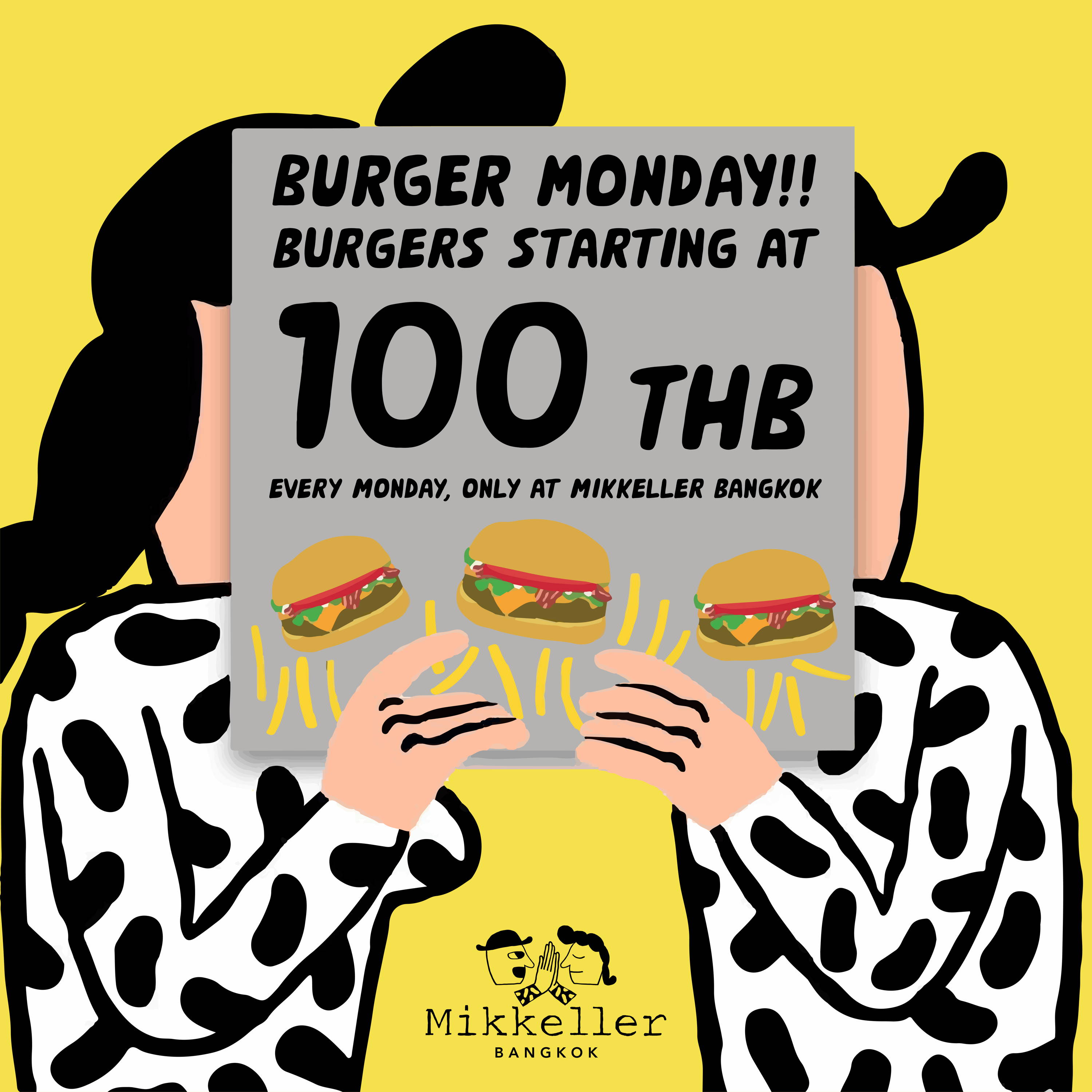 Every Monday, you can grab a classic hamburger for only 100 THB!
Enjoy a dry-aged angus patty wrapped in a brioche bun, with ketchup and mustard.
We also offer a wide selection of add ons and sides, including, cheese, bacon and more!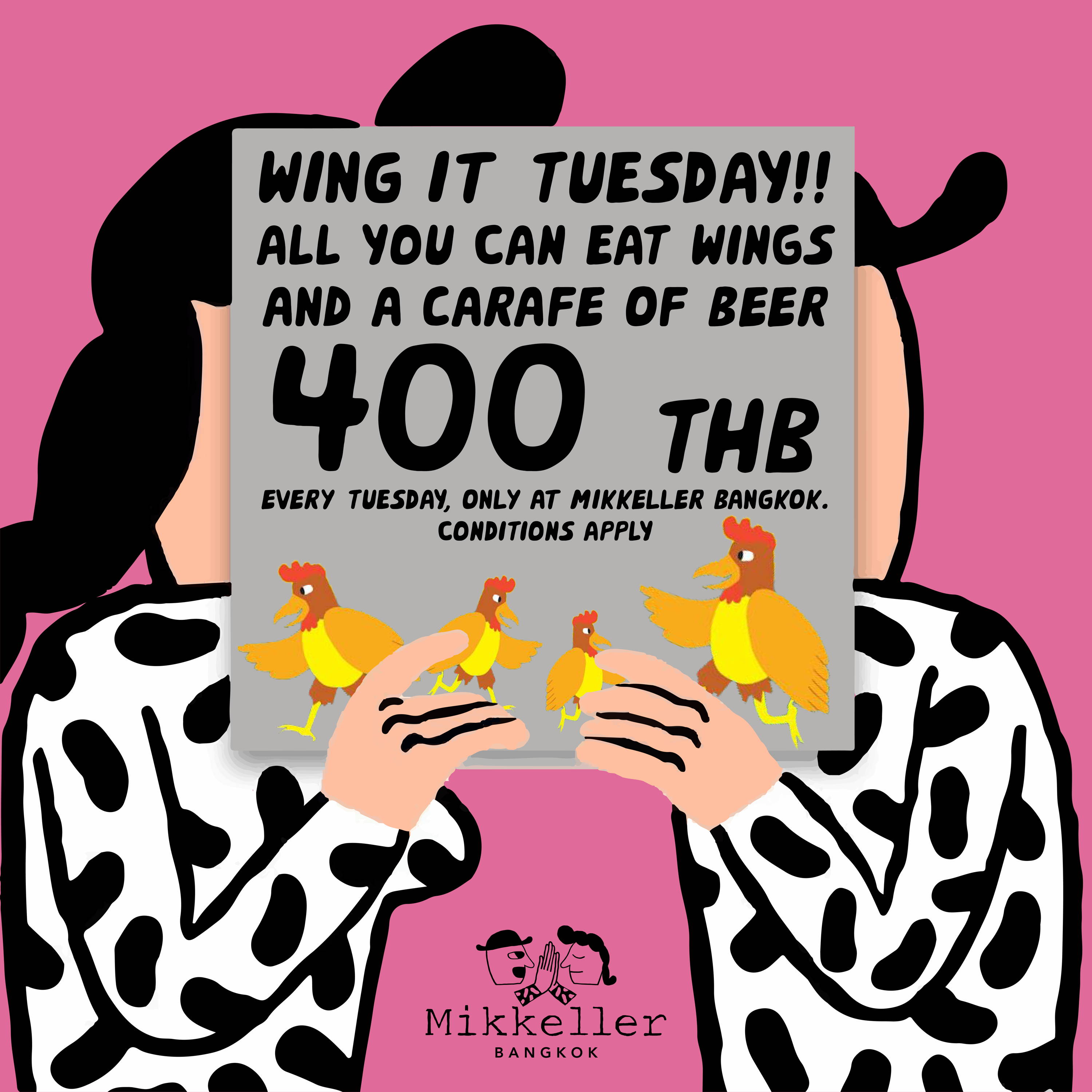 Every Tuesday is wing night at Mikkeller Bangkok!!
All the wings you can eat, paired with a 900ml carafe of fresh draught beer, for only 400 THB!
Choose from 3 flavors of wings, and 2 beers from tap.
Please note, all in a group must opt for the promotion.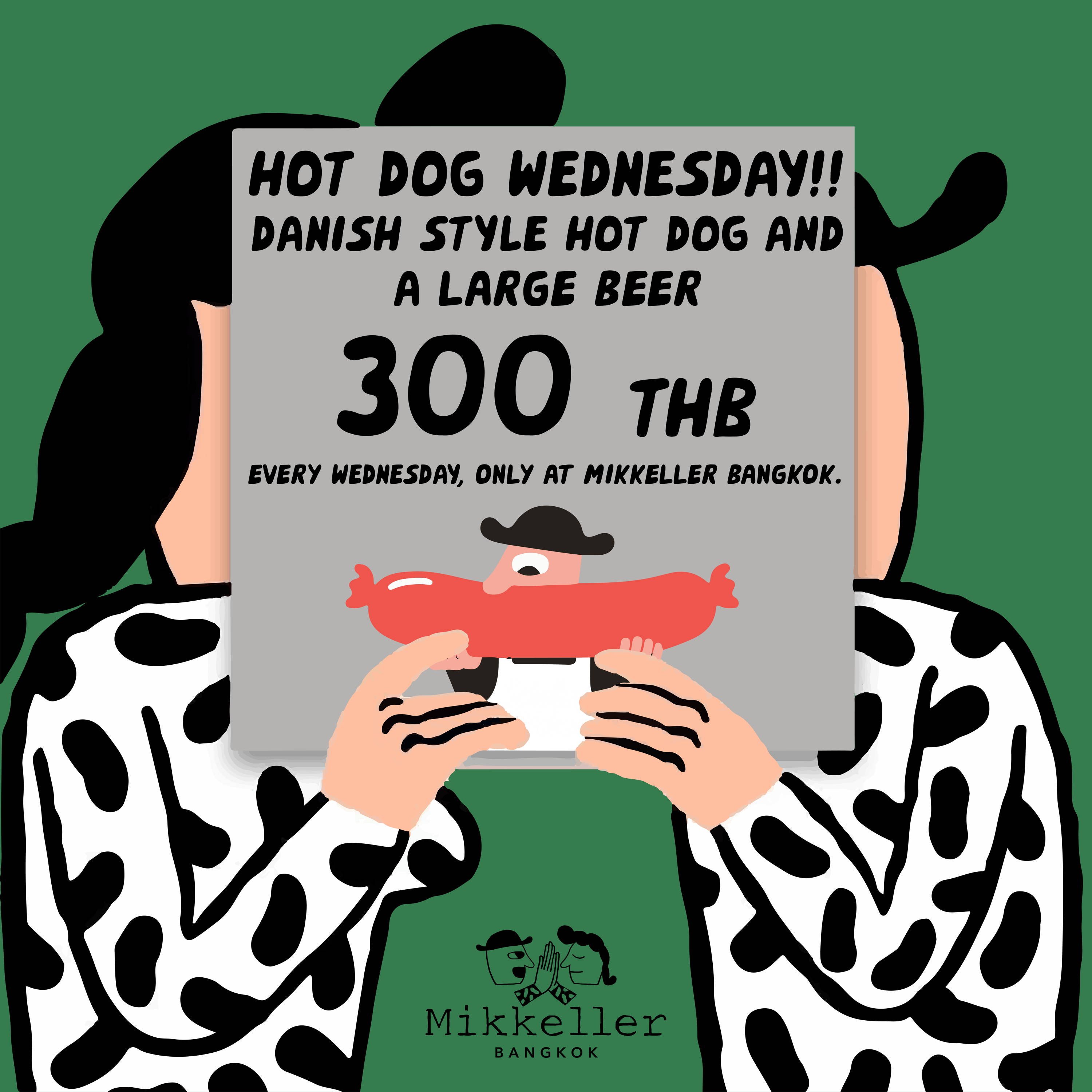 Every Wednesday is hot dog day.
Grab a Danish style hot dog, and wash it down with a large beer, for only 300 THB.
Hot dog comes with pork sausage, mustard, ketchup, remoulade, raw onion, fried onions and pickles.
Choose from 2 taps.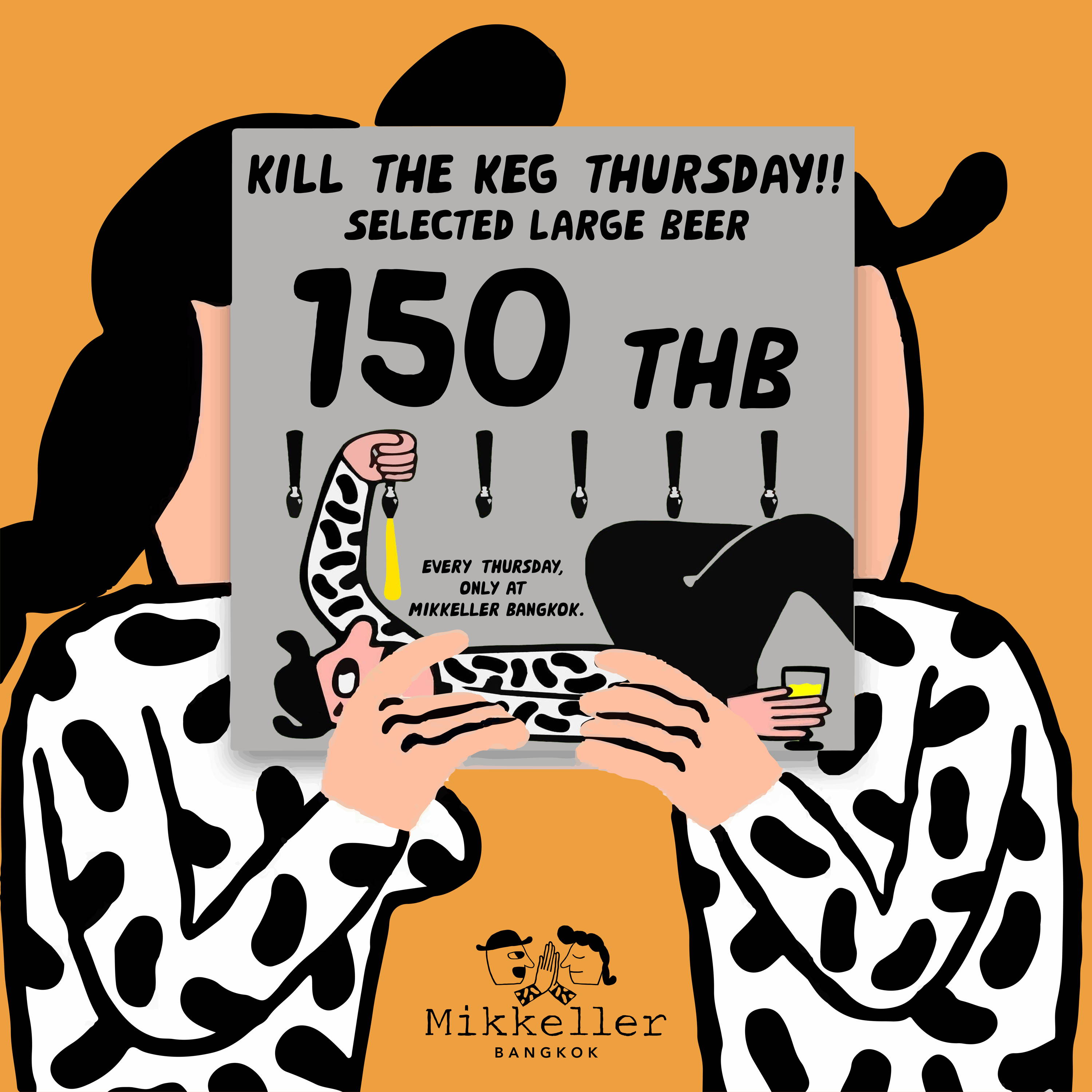 Every Thursday we kill kegs!
Choose from minimum 3 taps of draught beer, all at 150 THB for a large... all night!
Taps will not be replenished if they empty.
All prices are inclusive of VAT. Service is not added, but appreciated.